Shopping: St Patricks party!
Happy St Paddy's day!
For some the day won't have a great deal of impact, for others it will be a day celebrating heritage and tradition and having a good old knees up, for many (at least here in the UK) it's a great excuse to get rip roaring drunk whilst putting on appalling Irish accents.
Whilst the thought of the pub is a tempting one I'm going to be restrained and crack on with some work,(sigh) I have however pulled together some vital ingredients for a small scale soiree . Enjoy!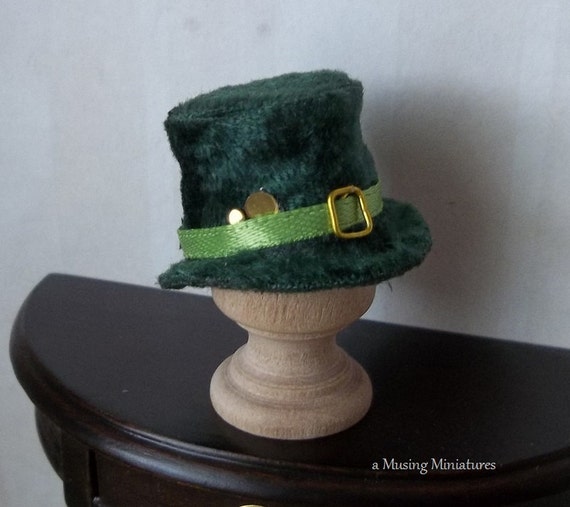 Dress to impress in this little hat by aMusing miniatures


We can rely on Homeward flight to provide delicious looking treats
How amazing is this shamrock bread with anitpasto?!
Or for the sweet toothed among you indulge in this cute, iced cookie selection
As for the liquor, well obviously Guinness is in the mix, today our little pint's are being poured by
Cinen